Although NASA's meteoroid and orbital debris programs have responsibly used their resources, the agency's management structure has not kept pace with increasing hazards posed by abandoned equipment, spent rocket bodies, and other debris orbiting the Earth, says a new report by the National Research Council. Read more at Space Mart.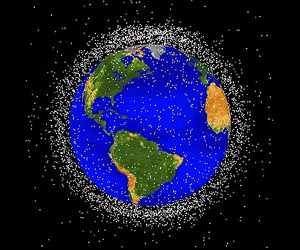 Listen to what our President, Kevin Shortt, and External Director, Justin Trottier, had to say on the subject for CTV News.
Correction to Mr. Shortt's interview: It was a Chinese anti-satellite test in 2007, not a Japanese test.