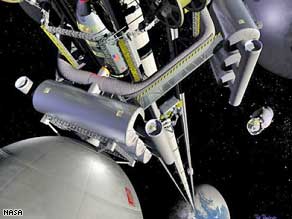 LONDON, England (CNN) -- A new space race is officially underway, and this one should have the sci-fi geeks salivating.
The project is a "space elevator," and some experts now believe the concept is well within the bounds of possibility -- maybe even within our lifetimes. Read more at CNN.com.
Check out what some Canadians are doing for the development of space elevators by clicking here.